Cucumber

Raita, and 5 other delicious and nutritious Raita recipes (you can make like a pro at home)

Making raita is as easy as adding chopped raw veggies to plain yogurt and sprinkling some select spice blend of your choice on top. As a condiment or side dish, it adds amazing flavor to the main dish or you can eat it plain. In contrast to other sides that add unhealthy fats, sugars, chemicals and calories to your meal, this low-calorie addition boosts your health and cools the palate.

A raita recipe typically comes together in 10-15 minutes and is very easy to make. The main ingredient, yogurt, is high in proteins and is a perfect aid for digestion and weight loss (when made the right way, find out more as you continue reading). By adding fresh veggies such as chopped cucumbers, you can enhance its taste as well as its nutritional value.

Recipes like cucumber raita are quite popular among health conscious people because of the health benefits of cucumber, but you can use a variety of toppings to make your own recipe.
The Best Way to make Yogurt at Home
To make amazing raita with yogurt, this main ingredient needs to be thick and great tasting. Using store-bought Greek yogurt is not recommended because it is processed and treated with chemical preservatives, thickeners and artificial flavors. And we are all aware of the issues associated with making yogurt at home (yogurt turning out watery, sour or not setting at all – more info here). To mitigate these issues and to make sure there is no leaching from a reactive pot (metals and ceramics), choose a yogurt maker that is inert.
Keeping in mind the popularity and demand for healthy yogurt, Miriams Earthenware came up with a great way to make rich and delicious yogurt at home – preparing it in Miriams clay pot.
This pot is made from lab tested primary clay which is naturally free from contaminants. The unique hand-finishing without using chemicals, additives and glazes makes the pot breathable. This lets excess water evaporate while allowing the yogurt to set up in an oxygen-rich environment. As a result, yogurt turns out thick, creamy, nutrient-rich and tastes great!
Here's a quick and easy 10-minutes hands-on recipe to make yogurt at home using Miriams clay pot.
Now that your base ingredient is sorted out, get ready to dive deeper into the world of some amazing raita recipes. For any recipe, you may add water in the ratio of half a cup water to 2 cups of yogurt or more, depending on the desired consistency. If you want, you may also add healthy oils like cold pressed olive oil on top.
Easy Cucumber Raita Recipe
Cucumber has detoxifying and cleansing properties which makes it a great choice for making raita. It is hydrating, low in calories and stimulates weight loss.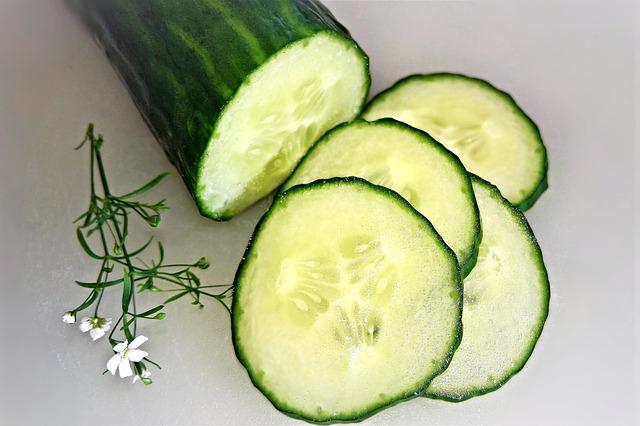 Add grated cucumber to a mixture of Greek yogurt and water. Add kosher salt, roasted cumin powder and top off with coriander leaves. You may also use diced cucumber and roasted cumin seeds if you'd like. Your delicious cucumber raita is ready to serve!
Cucumber Mint Raita Recipe
For additional flavor and a cooling effect, you can add mint leaves along with chopped cucumber in the above cucumber raita recipe. For a tangy flavor, you may also add some chopped green chili or sprinkle a pinch of chaat masala, which is a popular spice blend used in Indian food.
Onion Raita Recipe
This traditional Indian raita is typically served with spicy foods like grilled chicken or spicy Indian dishes such as tandoori chicken with naan bread. Just add thinly sliced onions along with green chilies, mint and coriander leaves. Add salt to taste and mild spices like cumin powder, mustard seeds, garam masala or other ground spices.
Mixed Vegetable Raita Recipe
To make this recipe, you may add veggies of your choice like boiled potatoes, blanched French beans, steamed broccoli, cabbage, diced carrots, bell pepper and finely chopped tomatoes to yogurt in a mixing bowl. Add chaat masala, chili powder, ground cumin seeds, a few drops of lemon juice. Top off with fresh herbs like coriander leaves, parsley or mint.
Plain Raita
To make this delicious and easy raita, add roasted cumin powder, chopped green chili, chopped curry leaves and minced ginger (optional) to plain yogurt. Add black salt to enhance its flavor. Feel free to add more spice powders of your choice. Serve raita chilled.
Check out more recipes from Miriams kitchen here. Interested in getting a healthy yogurt maker to make your yogurt thick and delicious? Head over to Miriams online store and order a pot today.
People May Ask
Is cucumber raita healthy?
Provided you use homemade yogurt instead of store bought (here is a simple way to make it thick and healthy at home) then yes, cucumber raita is very healthy and nutritious.